Hi! I'm so glad you're here! Let me introduce myself. I'm Debbie Barry, the owner and designer behind All Things New Interior Design.  Interior design and decorating have always been a passion in my life, even before I realized it. My mom tells me that as a young girl, I would often rearrange my bedroom and tell her where to move the living room furniture.  I just loved the feeling I got when things felt new and fresh.  Over the years, I found myself decorating for my friends, family, church and non-profit organizations.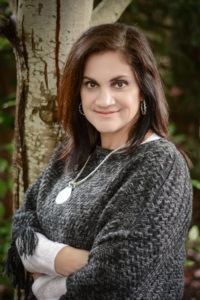 At the young age of 18, I went to college to get my degree in Child Development.  Like a lot of people, I graduated from college but never utilized my degree.  Instead, I had worked in the billing department in a pharmacy for years.  Then I worked for a grass seed company as an administrative assistant.  I believe these jobs did give me skills that I wouldn't have received otherwise, but none of those jobs were fulfilling or fun to me. I knew there was something else for ME.  I had always told myself that if I ever went back to school, I would choose interior design.
Fast forward a few years, I remembered hearing someone say, "If you can do what you love and get paid for it, you won't work a day in your life".  That comment really impacted me.  After meeting with a friend one day, she told me about a local design school and encouraged me to follow my dream!  After that meeting I never looked back.  I enrolled in Heritage School of Interior Design, graduated, and now I get to do what I love every day!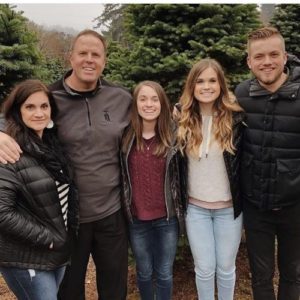 I couldn't have gone back to school if it wasn't for my supportive family.  I have been married to my college love, Tim, for 30 years and we have two beautiful daughters.  Our oldest daughter Ashleigh, is pursuing her career in teaching and just married her sweetheart, Hayden.  Our youngest daughter Mattie is currently attending college, preparing herself for the next season of life.  God has truly blessed me with an amazing family and a business I love!
Interior Design gives me so much joy!  I want to bring that joy to every client and every job that I do.  I love to create beautiful and functional spaces. But it's not just about beauty and function.  I believe that your home is your sanctuary. YOUR place of refuge, rest and rejuvenation.  That is what I want to help create for my clients. In the end, my goal is that my clients, Love Where They Live!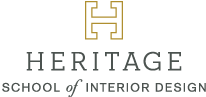 Checkout the Facebook Page for All Things New Here!   You can follow Debbie on Instagram here!